Celiac disease is a condition in which the body is not able to digest gluten which is a protein molecule usually found in cereals like wheat, rye, barley etc. It is an inborn error of metabolism in which this gluten molecule causes the flattening of the villi which is present in the inner lining of the intestine. Because of this, people suffering from celiac disease suffer from symptoms like nausea, vomiting, diarrhea, bloating etc.
The main management of celiac disease is through diet. Diet plays a very major role. The most effective treatment for this disease is following a gluten-free diet. We do have certain enzyme therapies for this but they are not as cost-effective as a gluten-free diet.
The main objectives of the treatment are to maintain adequate nutrition and to promote optimal growth along with restricting gluten-rich foods.
Let me share with you a list of Gluten-rich foods:
Barley
Barley malt, extract
Bran
Oats
Wheat
Wheat berry
Wheat Bran
Wheat germ
Wheat germ oil
Wheat gluten
Wheat starch
Rye
Semolina
Now let us take a look at Gluten-free foods: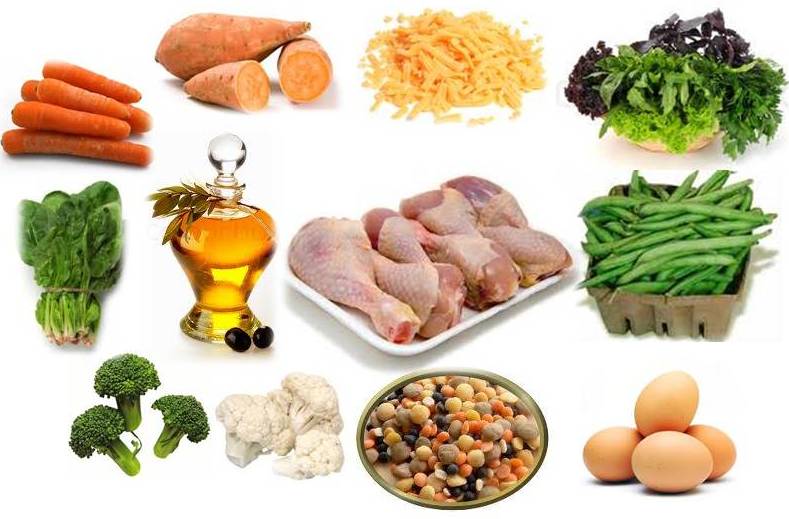 Amaranth
Arrowroot flour
Baking soda
Bean Flour
Buckwheat
Corn flour, cornmeal, cornstarch
Dal or Dahl
Flax
Gelatin
Green pea flour
Legumes: channa, chickpeas, gram, lentils, peanuts, peas, soy
Maltodextrin
Maltitol (sweetener not related to malt)
Mannitol
Millet
Molasses
Mustard flour (ground mustard)
Potato flour
Potato starch
Quinoa
Rice bran, rice flour, rice starch
Soy flour, soy starch
Sweet potato
Tofu
White vinegar
Yam
Yeast
Also since there are a few restrictions that these people have to follow, hence there are chances that they can be deficient in certain vitamins and minerals. To avoid that I would like to introduce the concept of a gluten-free plate which ensures that all the essential nutrients are included in a gluten-sensitive individual's diet.
There comes a question in mind 'WHAT DO WE DO IF WE ARE EATING PROCESSED OR PACKAGED FOOD?' or 'HOW DO WE KNOW IF WHAT WE ARE EATING IS GLUTEN-FREE?'
The answer to this is 'LABEL READING'. It is important for gluten-sensitive people to have a habit of label reading as this gives information about the product that you are eating and whether it is safe or not. If a product claims to be gluten-free on the package, then it is most likely safe to eat as the FDA only allows packaged foods with less than 20ppm of gluten to be labeled "gluten-free." However, you should still check the ingredients list. It is also important to remember that "wheat-free" does not necessarily mean "gluten-free."
Some packaging has a list of common allergens found in the product. Such allergens include wheat, soy, egg, nuts, and milk. This list can be a quick way to rule something out if the package says: "contains wheat." However, a lack of allergen labeling does NOT mean that the product is gluten-free. Barley and rye are not in the top eight allergens required to be listed. Be sure to check the ingredients list for other hidden sources of gluten.
Now I would like to share with you guys a recipe which is Gluten-free and very easy to make as well:
QUINOA CORN CREPES WITH VEGETABLE FILLING
INGREDIENTS:
For the crepes:
For the filling:
Quinoa-60 gms

Egg-50gms

Corn flour-1 tsp

Oil- 10 gms

Chilli flakes

Mixed herbs

Garlic powder, salt and pepper to taste

Onion- 50 gms

Corn- 50 gms

Capsicum- 50 gms

Red and yellow peppers-50 gms

Schezwan sauce- 1 tsp

Soya sauce- 1 tsp

Ketchup- 1 tsp

Salt

Cheese – 20 gms
METHOD OF COOKING:
For the crepes:
Roast quinoa in a non-stick pan and cool it. Then grind the grains to make flour.
In a bowl, add quinoa flour, egg, corn flour and other seasonings. Add water and make a batter of flowy consistency.
Heat the non-stick pan and add the batter to it and make a crepe.
For the filling:
Heat oil in a pan and add chopped onions and roast till light pink.
Add corn and capsicum and chili peppers. Add sauces and salt to taste.
Once the filling is ready, let it cool.
Prepare a few crepes.
Layer one crepe and add a filling of vegetables and grate the cheese on it. Add another layer and repeat the same until desired.
Cut a piece and serve.
Serves 5-6 people.
Target group:Gluten-sensitive people, Diabetics.
That was all for today. I really hope this post benefits you in some way. Also if you guys have any questions regarding this topic or any other topic please feel free to mention it in the comment section below. Please do subscribe to our newsletter to be updated always. All forms of constructive criticism are appreciated.
I am really happy to announce that we are starting with our online consultation and counseling sessions really soon.
THANK YOU!!!